Custom ute trays Brisbane, and much more
We're expert engineers and fabricators, with decades of experience modifying cars, trucks, boats, and other vehicles. We can complete a range of automotive work, including custom ute trays and trailers, body and chassis repairs, towbars, turntables, and much more. Our experience allows us to engineer pretty much anything vehicle-related.
Let us know what you're trying to achieve, and we'll come up with a quick, cost-effective solution for your vehicle.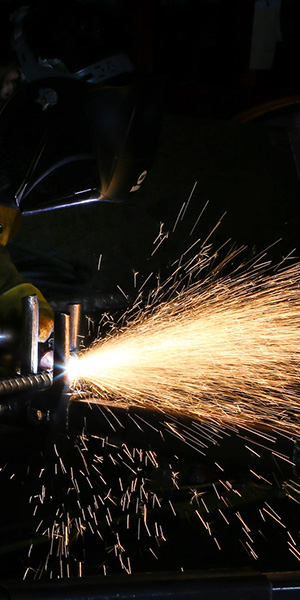 25 years of experience as automotive fabricators
Highly qualified metal fabricators who will get the job done quickly and efficiently
Able to offer a broad range of design solutions for your vehicle
End-to-end automotive solutions, from consult to installation
We work with all vehicle types—cars, trucks, boats, industrial vehicles, and more
Any work that we complete is legal, to keep your vehicle roadworthy
What kind of automotive work do we do?
Typical jobs that we complete for cars and trucks include:
Custom ute trays
Custom trailers Brisbane
Allow boxes, guards, and flooring
Water storage
Compressed air systems
Body and chassis repairs
Towbars
Turntables
Curtain sliders
Ladder racks
Roll cages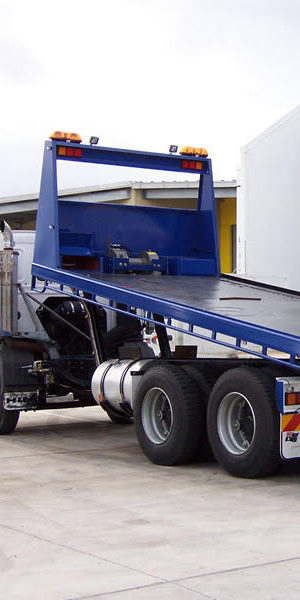 Typical jobs that we complete for boats include:
Custom boat trailers Brisbane
Allow boxes, guards, and flooring
Body and chassis repairs
Towbars
Power management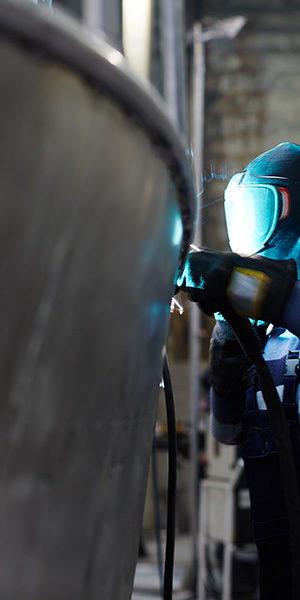 Typical jobs that we complete for industrial vehicles include:
Modifying vehicles for specific purposes
Truck mounted cranes
Custom service bodies
Power management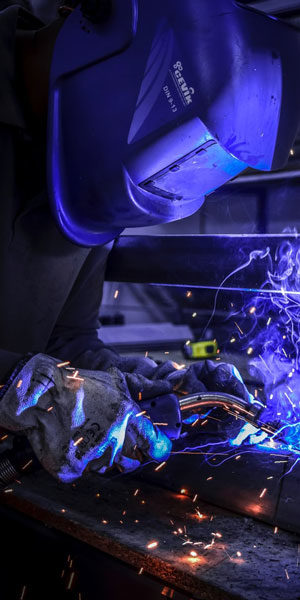 Our automotive design and fabrication process
Consultation—we'll have a chat with you about the problem you're trying to solve, to determine the best solution.
Design—We'll design a solution, and once confirmed, we'll complete a comprehensive design using 3D modeling software.
Review—once we've come up with a solution, we'll ask you to review, and if required, request adjustments. This is an essential part of the process.
Approval—we'll get your approval for the final build.
Build—we'll build the product based on the approved solution.
Installation—we'll install the work for you, and test that it's working as expected.
Handover—We'll complete a final handover for you, including a detailed explanation of how the solution works.
Automotive fabrication Brisbane—expert guide
What is automotive fabrication?
Automotive fabrication is the process of modifying vehicles with engineering and fabrication techniques. It's a form of vehicle engineering that can include cars, motorcycles, trucks, boats, heavy machinery, or any other type of vehicle that requires modification. Some examples of automotive fabrication jobs include custom ute trays, body and chassis repairs, towbars, roll cages, and turntables, but it can include pretty much any type of vehicle modification.
What is custom ute tray fabrication?
Custom ute tray fabrication is the process of designing and fabricating trays for utes. Custom trays are usually designed to suit a particular trade or purpose, or achieve a desired look.
To be roadworthy, and to prevent road accidents, custom ute trays must be well-designed and tough, encompassing a range of engineering and fabrication techniques to create them.
Do custom cars require automotive fabrication?
Custom cars require extensive automotive fabrication work. This includes designing and fabricating the car's entire body/shell, creating custom exhausts, custom brackets, roll cages, tanks, air boxes, and a whole lot more.
Does automotive fabrication include heavy vehicle modifications?
Every industry has unique challenges, and sometimes, heavy vehicles need to be modified to meet those challenges. Heavy vehicle modifications fall under automotive fabrication, and a typical modification job will include a thorough consultation to understand what the vehicle needs to do, before designing and fabricating the solution.
Some examples of heavy vehicle modifications:
Increasing the number of seats for a mineral exploration vehicle
Enlarging a vehicle's fuel tank
Installing transportation racks for a truck
As long as the vehicle remains safe to operate, the sky's the limit with heavy vehicle modification.
FAQs
Do you offer complete car fabrication?
Yes, we can fabricate the entire body of a car, if required.
Do you offer custom ute tray fabrication?
Yes, we design and fabricate custom steel ute trays in Brisbane, to your specifications.