Expert Steel Fabricators Brisbane
We are veteran steel fabricators who offer bespoke solutions for fabrication work. Tell us your problem or idea, and we'll work through a comprehensive, end-to-end process to solve it, including designing, building, and installing the necessary components.
Our expertise and experience allows us to tackle the trickiest of fabrication jobs, using out-of-the-box thinking to engineer custom solutions. We can tackle almost any commercial or industrial fabrication work, by designing and creating working concepts, and turning them into functional, high-quality solutions that will last.
We understand the importance and cost of getting things right first time, which is why we use state-of-the-art equipment and an exhaustive process to create precise fabrications, whether structural, industrial, or anything other job that needs doing.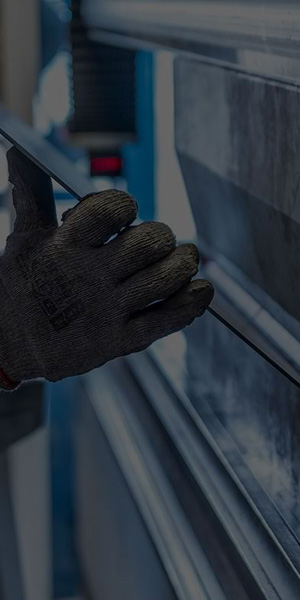 We've spent 25 years as fabricators, allowing us to produce the highest quality work
Able to offer a broad range of fabrication solutions, across any industry
We're a one-stop shop—we'll design, fabricate, and install our work
We work with some of Australia's biggest mining companies
We work with all common metals—steel, stainless steel, and aluminium
We have every advanced tool and machine needed for quality fabrication
Industrial
We complete fabrication work for various industrial processes, whether helping to create entirely new systems, creating parts for existing systems, or repairing existing systems. Typical industrial jobs that we work on include:
Structural steel for industrial operations
Air, water, or chemical piping
Pressure piping
Conveyor systems
Compressors
Instrumentation
Piping skids
Pressure vessels
Chemical injection skids
Stainless steel and aluminium fabrication
Materials handling
Tanks
Chutes
Hoppers
Walkways and platforms
Conveyor systems
Ancillary equipment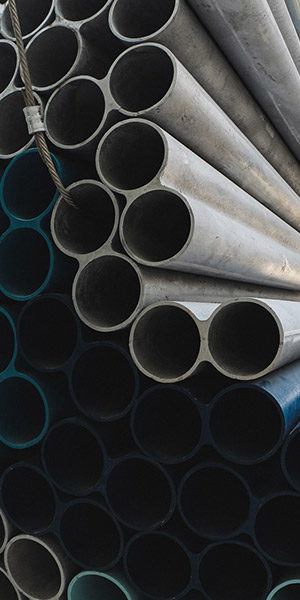 Commercial
If you're involved in a commercial business and need something fabricated, we can complete a range of unique jobs, from designing and fitting entire rooms, to engineering replacement parts. Some common commercial jobs that we work on include:
Structural steel for buildings
Entire office fit-outs
Robotic planning and installation
Automation lines
Heavy-duty vehicles (trucks, utes)
Trailers
FMCG maintenance and installations
Plant and equipment maintenance
Balustrades and handrails
Stainless steel and aluminium fabrication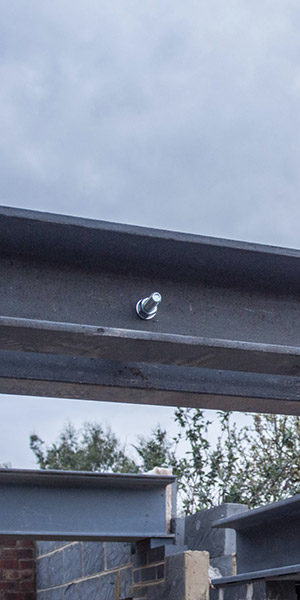 Private
We also complete work for the private sector, with typical jobs including:
Structural steel for homes
Bespoke handrails
Screens
Stairs
Architectural elements
Stainless steel and aluminium fabrication
Boat repairs, refits, and modifications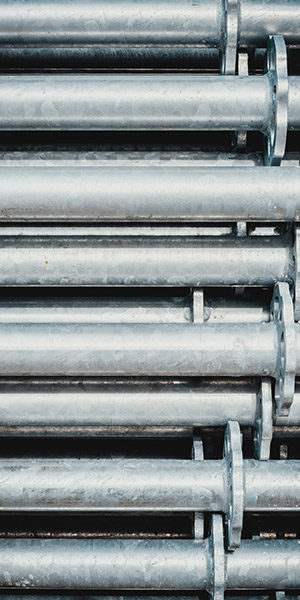 Our fabrication process
Consultation—We'll give you a call or visit to thoroughly understand the problem you're trying to solve, before suggesting possible solutions. In most cases, we recommend solutions within a day.
Design—Once a solution is decided, we use 3D modeling software to design working concepts, and select the ideal materials and hardware for your application. If we're producing a large number of the same item, we highly recommend building a prototype.
Review—Once any designs and prototypes are complete, we'll ask you to review our work, and if required, request adjustments. This is an essential part of the process.
Approval—When you're happy with the design, we can move onto the build stage.
Build—We'll fabricate the approved solution.
Installation—We'll install the work for you, and test to make sure that it's working as expected
Handover—We'll complete a final handover for you, including a detailed explanation of how the solution works.
About sheet metal fabrication: expert knowledge
What are the common metals used for fabrication? And what are their pros and cons?
The most common metals used in fabrication are steel, stainless steel, and aluminium.
Steel
Steel is an alloy of iron and carbon. It's an incredibly strong and malleable material, with a low price and high strength-to-weight ratio that makes it ideal for structural reinforcement—most skyscrapers, stadiums, bridges, and other large structures are strengthened with structural steel. Other common applications for steel include tools, ships and vehicles, appliances, and machinery.
While the strength of steel makes it useful for multiple applications, it can be too heavy for others. Steel also requires regular maintenance and also corrodes easily, with rust protection needing to be applied as part of the fabrication process.
Extreme temperatures affects steel in different ways. Steel buckles under extreme heat, so needs to be sprayed with a low-density or cementitious compound to protect it against fires. In freezing temperatures, steel can become brittle, making it unsuitable for cryogenic applications.
Stainless steel
Stainless steel is an alloy of iron, carbon, and chromium. Depending on the type, it can also contain other metals such as aluminium, titanium, and copper. As with regular steel, stainless steel is an incredibly strong material. Due to the more complex production process and cost of materials, and in addition to having a desirable polished look that doesn't corrode or crack under sub-zero temperatures, stainless steel is more expensive than regular steel.
Stainless steel is also non-porous, which makes it easier to clean, and ideal for areas that require a high level of hygiene, such as hospitals, medical surgeries, and kitchens.
Aluminium
Aluminium is a naturally-occurring element that makes up about 8% of the earth's crust. It has a high strength-to-weight ratio, which makes it much lighter and easier to transport than steel, but lacks the same strength. As with stainless steel, aluminium is corrosion-resistant, and able to handle sub-zero temperatures. One downside to aluminium is that it's difficult to repair if damaged.
Aluminium is commonly used in vehicles, boats, aircraft, construction, electrical appliances, and consumer goods.
---
Sheet metal fabrication process
Sheet metal fabrication is the process of turning sheets of high-strength metal into usable parts and products, using a variety of expensive tools and machines, and a high level of skill.
A metal fabricator uses the following processes to create metal products:
Cutting
Cutting is the process of splitting large sheets of metal into smaller, more manageable pieces, and is usually achieved with plasmas, water jets, or sheers.
Welding
Welding is the joining of two separate pieces of metal, and is achieved using a variety of welding processes, including:
MIG (Metal Inert Gas)
TIG (Tungsten Inert Gas)
MMAW (also known as stick)
Pulse MIG
Pulse TIG
SAW (Submerged Arc Welding)
MAG (Metal Active Gas)
Folding
Folding (or pressing) is the process of bending sheet/plate flat material to create angles, flanges and shapes. Common equipment for this process includes break presses, pan breaks, and plate rolls for large radius curves.
Machining
Machining is the process of using a lathe, mill, or drill to cut and shape metal into precise shapes (also known as subtractive manufacturing). Machining operations include:
Turning: shaping the metal by rotating it against the cutting tool
Drilling: creating holes in the metal with the rotating cutter of a drill press
Milling: Shaping material with a rotating tool against fixed or stationary parts. Milling requires substantial equipment for holding and shaping the material.
Stamping
Stamping is the process of using punches and dies to form a shape within a piece of metal, for example lettering. A common example of stamping is the relief effect that you see on currency coins.
Casting
Casting is the process of pouring molten metal into a mould to create a specific shape. It's suitable for creating the same complex shapes repeatedly, and is one of the oldest forms of metal shaping, tracing back to 645 B.C. Casting is still commonly used throughout industries. Common examples are engine blocks and high-end cookware.
FAQs
How do I know whether you can complete my job?
We start at the beginning for every job, by thoroughly understanding the problem that you want to solve. When we have this information, we can design and fabricate a long-lasting, economical solution for you, rather than a band-aid solution that will often lead to more issues. We'll be able to determine whether we can complete your job after our initial phone consultation or site visit.
Do you offer structural steel fabrication?
Yes, we offer high-quality structural steel fabrication, in and around Brisbane.
Do you complete private work for the general public?
We'll be happy to take a look at your problem and assess whether we have a solution for you. This follows the same process as our other jobs, with consultation, design, review, fabrication and install stages.
Do you work with aluminium and stainless steel?
Yes, we're experts in stainless steel fabrication, and aluminium fabrication. But we can work with pretty much any material that you need, including plastics, brass, bronze, titanium, timber, plaster products, carbon fiber, and composites.
Yes, we can help to repair your boat or boat trailer.
Can you build custom ute trays, or custom trailers?
Yes, we can create custom steel ute trays, custom trailers, and a range of other vehicle fabrication jobs if needed.