Commercial and industrial maintenance Brisbane
Our mechanical engineers can tackle almost any commercial or industrial maintenance work, big or small.
If you have a machine that's broken down or needs servicing, or are looking to improve the output efficiency of your machinery, we can help. We're experienced engineers, welders, and fabricators, able to fix a broad range of problems.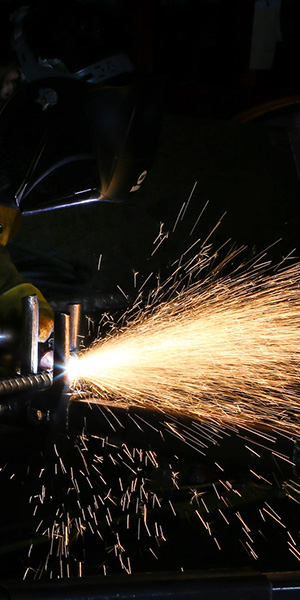 We'll reduce the number of machine breakdowns, improve efficiency, and save you money
Highly qualified engineers, welders, and fabricators
We will quickly identify faults, and repair them without fuss
25 years experience working on commercial and industrial machinery
Able to repair and maintain a huge range of commercial and industrial machinery
We maintain machinery for some of Australia's biggest mining companies
What types of commercial and industrial maintenance work do we complete?
Typical maintenance jobs that we complete for the commercial and industrial sector include:
Full asset/machine audits. We learn the lifecycle of each machine in order to improve its efficiency.
On-site diagnostics and repairs for all your machinery, tailored to suit your budget and timeframe.
With intensive servicing, we help to reduce future breakdowns for machinery.
Cost-effective maintenance plans, including a cost-benefits analysis of breakdowns vs maintenance.
ROI analysis for plant equipment.
Creation of maintenance logs.
Asset cost plans.
Planned/scheduled maintenance.
Schedule breaks in production (maintenance plan).
Maintenance service agreements.
Robotic planning and installation.
Automation lines.
Provide advice on which equipment to buy.