Structural Steel Fabrication Brisbane
We are veteran structural steel fabricators based in Brisbane, with over 25 years of experience designing and creating structures. We can fabricate structural steel for any type of building, whether industrial, commercial, or residential.
We'll work from your architect's plans, or draw up our own plan for your structure, and then engineer, fabricate and install your structural steel.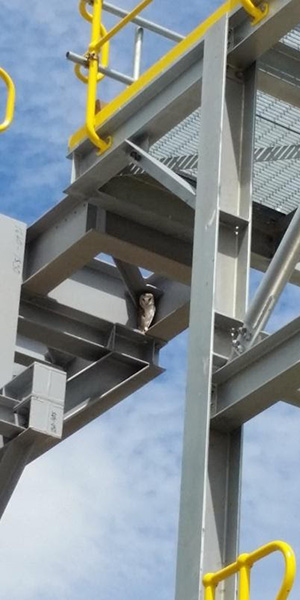 25 years of experience as structural steel fabricators
We'll complete everything for you— design, fabrication, and installation
Highly qualified structural steel fabricators who will get the job done quickly and efficiently
We abide by strict safety standards, and use mathematical processes to ensure the strength of your structural steel
We'll work from your initial drawings
We offer a range of steel types to suit your needs
Our structural steel fabrication process
Consultation—We'll give you a call or visit to understand the structure you're trying to create. We can work from architectural plans, or create our own. We'll discuss whether the project is council-approved, and whether you need further engineering specs before we start the work. We might also request to talk to your architect or engineer.
Design—We either design a solution, or follow your architectural plans. Once confirmed, we use 3D modeling software to design the structure.
Review—Once the designs are complete, we'll ask you to review our work, and if required, request adjustments. This can be completed by the architecture, engineer, home or business owner, or anyone else involved in the project. It's an essential part of the process.
Approval—When you're happy with the design, we can move onto the build stage.
Build—We'll fabricate the approved solution.
Installation—We'll erect the structure for you, and test to make sure that it's working as expected
Handover—We'll complete a final handover for you.
---
Structural steel fabrication Brisbane—what you need to know
What is structural steel fabrication?
Structural steel fabrication is the design and creation of structural steel, which forms the strong interior shell of buildings, and ensures its strength. Steel beams are fabricated using sheet metal, with specifications followed from architectural plans or blueprints.
What are the techniques for creating structural steel?
Creating structural steel requires a number of engineering and fabrication techniques, completed by a qualified fabricator. These processes include:
Cutting
Cutting is the process of turning large metal sheets into smaller beams, and is usually achieved with plasmas, water jets, or sheers.
Welding
Welding is the joining of two separate pieces of metal, and is achieved using a variety of welding processes, including:
MIG (Metal Inert Gas)
TIG (Tungsten Inert Gas)
MMAW (also known as stick)
Folding
Folding (or pressing) is the process of bending sheet/plate flat material to create angles, flanges and shapes. Common equipment for this process includes break presses, pan breaks, and plate rolls for large radius curves.
Machining
Machining is the process of using a lathe, mill, or drill to cut and shape metal into precise shapes (also known as subtractive manufacturing). Machining operations include:
Turning: shaping the metal by rotating it against the cutting tool
Drilling: creating holes in the metal with the rotating cutter of a drill press
Milling: Shaping material with a rotating tool against fixed or stationary parts. Milling requires substantial equipment for holding and shaping the material
Stamping
Stamping is the process of using punches and dies to form a shape within a piece of metal, for example lettering. A common example of stamping is the relief effect that you see on currency coins.
FAQs
When can you create my structural steel?
We'll complete your welding job as quickly as possible, providing a strict time frame as part of the quote.
What tools do you use for structural steel?
We use a range of tools while creating structural steel, including:
Tape measure
Chalk
Band saws
Punch and cropper
Angle grinder
Welding machine
Cranes
Drills
How do I know your structural steel is safe?
Our third-party engineers work through a strict mathematical process to confirm the safety of structural steel, including the completion of finite element analysis (FEA), which tests vital areas such as load-bearing, heat transfer, fluid flow, electromagnetic potential, and more.
Do you install the structural steel that you create?
We complete the entire job from you, including design, fabrication, and installation.
Do you work directly with builders?
We'll work directly with the builders on your project, and only involve you when absolutely necessary.